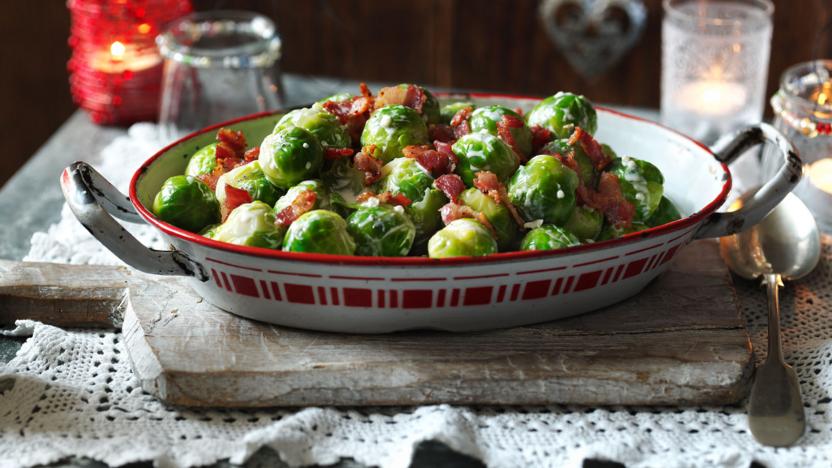 Sprouts with crispy bacon and beautiful garlicky cream will lure in the most stubborn of sprouts haters.

Method
Cook the Brussels sprouts in a saucepan of boiling salted water for 8-10 minutes. Drain and refresh in a bowl of ice and water. Drain again when the sprouts have cooled.

Add the bacon lardons to a non-stick frying pan, and fry over a medium heat until crisp.

Add the cream and crushed garlic to a small pan and bring to the boil.

Stir the sprouts into the crisp bacon; then stir in the hot cream.

Season with salt and pepper and serve straightaway.